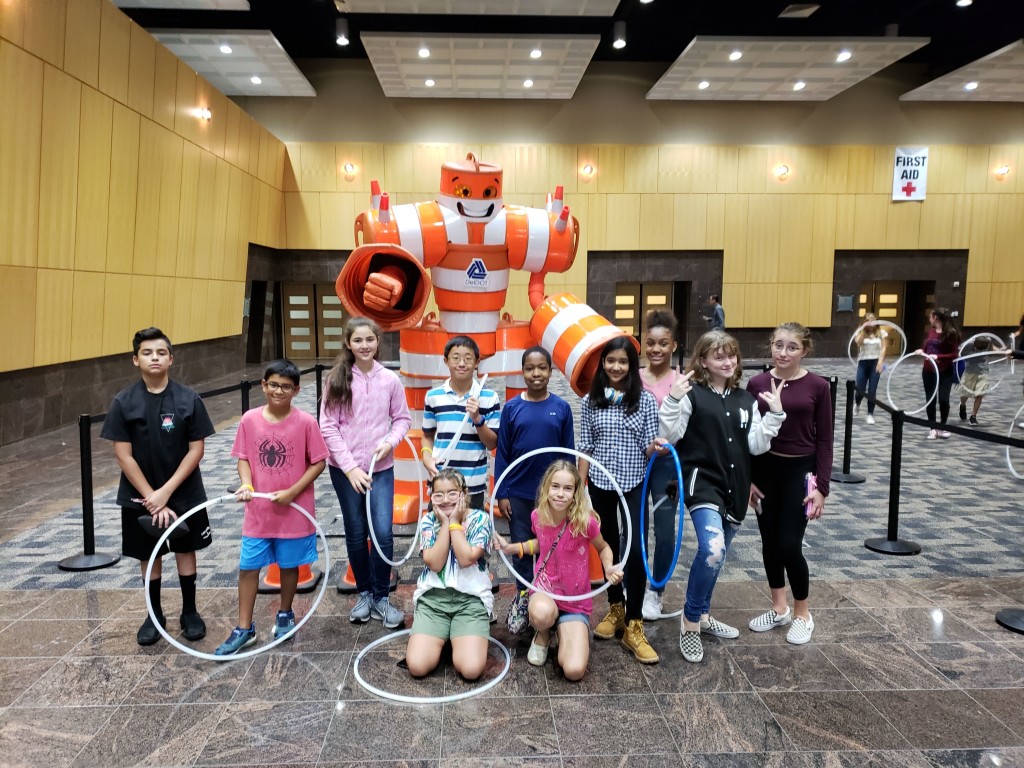 On Friday, September 21st, thirty-one Cab Calloway School of the Arts seventh grade business students attended The Governor's Construction Career Expo.  The expo was a free, family-oriented career fair designed to expose middle school students to careers in the construction industry.
The construction industry is one of Delaware's fastest-growing employment sectors with more than 3,500 job openings expected through 2024. The Governor's Construction Career Expo introduced training and career paths to students and those looking to move from jobs to meaningful careers. The Governor's initiative is also an opportunity to connect employers and career-seekers with the ultimate goal to train and develop an expertly skilled Delaware workforce.
At the Expo, students enjoyed a variety of fun activities. They used tools to build various structures, were hands on with virtual building simulators, and participated in heavy equipment demonstrations. Students were awed by real world construction applications and the tactile nature of the Expo. Many students expressed excitement about their possible futures in this industry.
Many Delaware state agencies were involved in the event; notably the Office of the Governor Delaware Department of Education, Delaware Department of Labor, Delaware Department of Transportation, Delaware Technical Community College, City of Wilmington.  Exhibitors included a variety of local and national businesses who provide various construction services to Delaware.  EDiS, Sobieski, Tri State Roofers, University of Delaware Facility Management, Wayman Fire Protection were just a few of the large assortment of businesses represented at the Expo.
Students were joined by Cab Calloway School Staff Mrs. McKenzie, Mr. Brown and Mr. Georgsson. This specialized field trip was coordinated with school principals and school districts throughout the state.