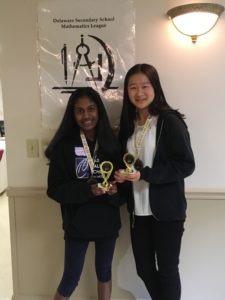 Our 7th grade Math League team attended the State Invitational meet Friday, April 12, 2019 down in Dover and were able to pick up some awards! Congratulations to all those who attended!
Region 3 Team: 1st Place
Anish A
Michelle M
Iveena M
Aadhi N
Meghan V
Region 3 Individual High Score
2nd – Meghan V
3rd – Michelle M
All of the members on the math league team have worked really hard this year. In addition to those 5, the following have also participated in the various meets throughout the season and deserve recognition for a fantastic season.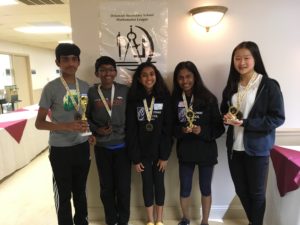 Ben A
Megan C
Niyathi K
Abhitej L
Jillian O
Sahaana R
Katie S
Vibav T
Dhriti T
Aanya Y