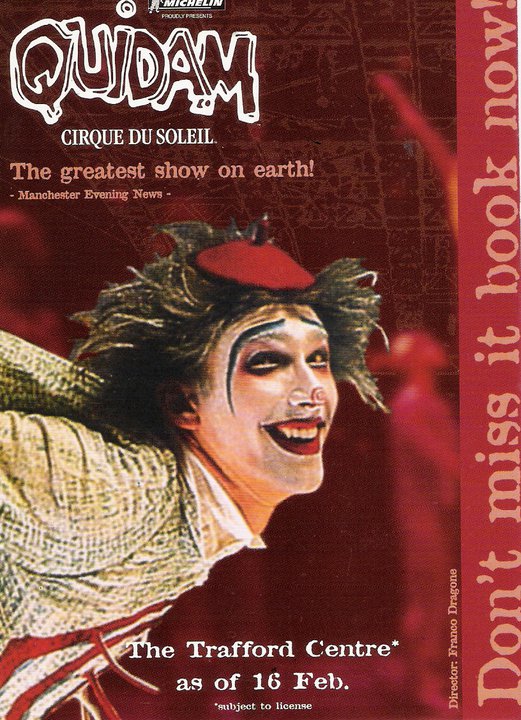 Cab Calloway School of the Arts is having a master class series with some of the top professional artists and teachers in the business. The classes are coordinated by recent Wilmington transplant and former Broadway performer, Christopher Davis. Two years ago, Mr. Davis brought in the national tour of Kinky Boots to the Cab dance department.
Things kick off Friday, November 30th with Eddie Rabon of Take 3 Talent Agency of New York City. One of his specialties is booking young talent for Broadway and television, name a NY-based television show and he's booked a client on it. Mr. Rabon will observe and speak with Marjorie Eldreth's Musical Theatre class, followed by a school assembly at 12:25 pm where Mr. Rabon will discuss preparing for auditions and what he's looking for when representing a client, Mr. Rabon hopes that this will be one of many visits to Cab Calloway.
On December 3rd, we will send in the clowns with Matt Baker, featured clown for Cirque du Soleils's Quidam. Mr. Baker will teach the Cirque technique in three of Brendan Moser's Theatre classes. The technique is called 'jeaux' technique and is used in auditions and training for Cirque and other modern circus acts. Mr. Baker says that while his work doesn't take on Chekov or Ibsen, it's a spirited, lighthearted representation of identifiable human truths with a touch of whimsy.
December 17th, the dance department will welcome Tome' Cousin, currently a dance professor at Carnegie-Mellon University in Pittsburgh and a dance supervisor for Tony Award winning director/choreographer and Wilmington native, Susan Stroman. Mr. Cousin oversees casting, teaching and supervision of Mrs. Stroman's shows nationally and internationally in addition to his work as a director/choreographer for Carnegie-Mellon and Point Park University productions. Mr. Cousin will teach both the middle and high school dance departments throughout the day.
The series will continue after the winter break with plans being finalized for Broadway conductors, singers, musicians, hair and wig supervisors, wardrobe supervisors, prop masters and specialists in audio and visual technologies, in addition to dancers from top international companies.  Future plans are to make this a yearly series for the students of Cab Calloway School of the Arts.