Cab Calloway Middle and High School Students competed in a grueling 5 day competition from June 28th till July 2nd 2019, at the 41st National Technology Student Association Competition in National Harbor Maryland this past weekend. The Technology Student Association, is a national student organization created to develop skills in science, technology, engineering, and mathematics (STEM) as well as business education. TSA aims to develop leadership, academic, and business management skills in the workplace among students and leaders within the community. The organization has 250,000 international members. Our students competed in over 20 events throughout the weekend and came away with some national awards!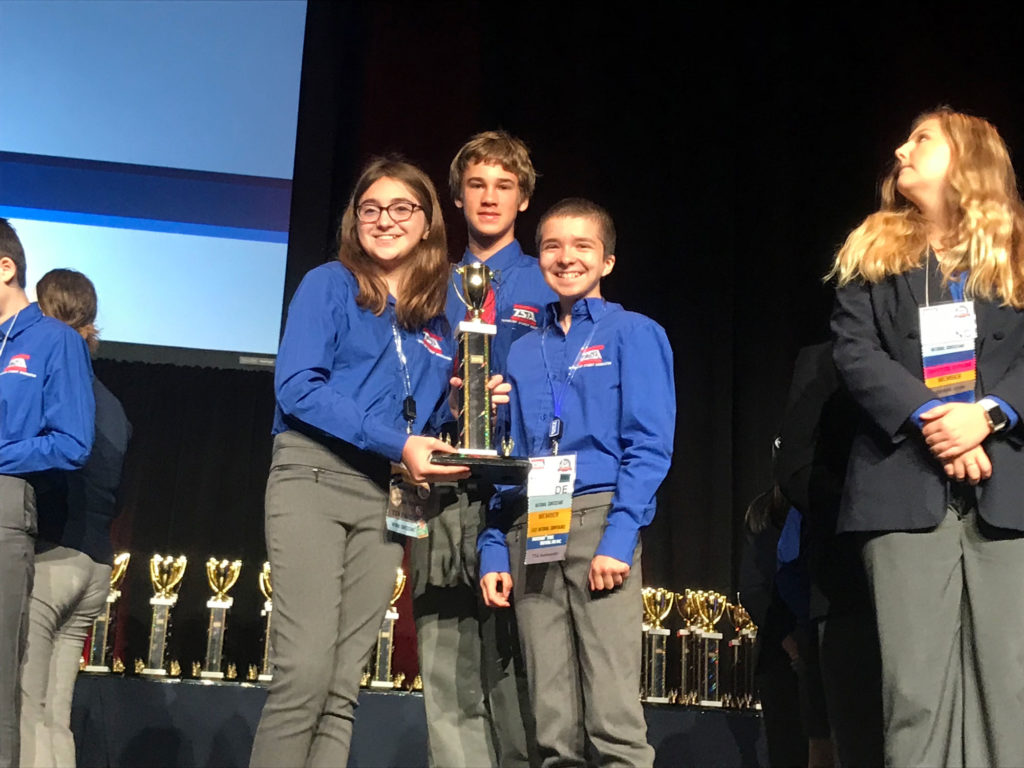 Above, STEM Animation 2nd Place Nationally!
Students who placed were.
Middle School,
Stem Animation 2nd Place
Leadership Strategies top 10 (finalist)
Izzy C.
Tiffany S.
Ava B.
Promotional Marketing top 10 (finalist)
Challenging Technology Issues top 12 (semifinals)
High School,
Extemporaneous Speech top 10 (finalist)